Full Service Contract Maintenance
National Imaging Solutions provides comprehensive medical imaging equipment services to keep your facility operating smoothly. We offer 24/7 regular maintenance, repair of imaging equipment, and service contracts for all modalities such as X-rays, CT scans, MRI scans, and ultrasound scans. To help meet your budgeting goals, we provide competitive pricing with flexible payment options that are customized to fit the needs of your healthcare organization.
Contact us today for more information about using our services on a contract basis and how we can help keep your healthcare delivery organization in peak condition.
Our Field Service Engineers are highly knowledgable with the top CT tube brands and their specifications including Siemens Straton, Dura, GE MAXIRay, Optima, GE Performix, GE Hercules, and Reevo. Let NIS make this process as smooth as possible when it comes time to replace tubes on your CT Scanner equipment.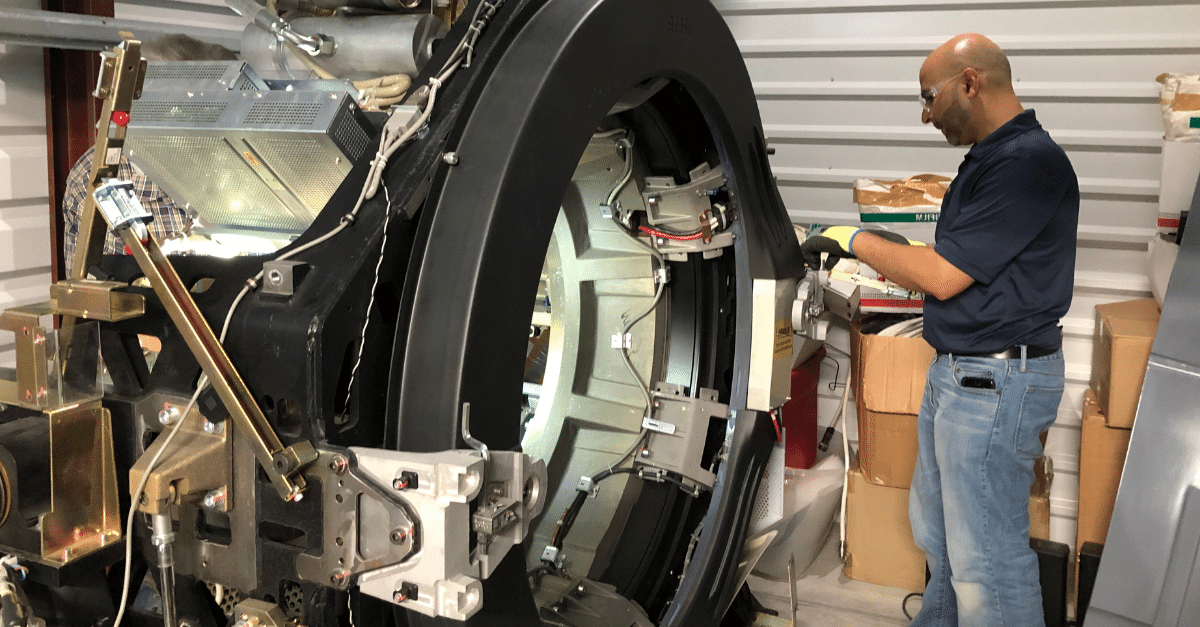 Our Field Service Engineers are highly trained to ensure replacements are installed properly to avoid future damage.
We can quickly diagnose your problem and offer services that are affordable for any budget, allowing your medical facility to be up and running again with minimal downtime.
View All Services