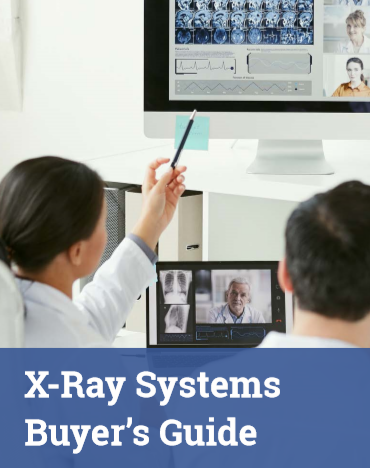 Choosing the best x-ray systems to purchase can be overwhelming without an x-ray buyer's guide. There are many capabilities, features, and options to consider that understanding where to begin can be difficult.
National Imaging Solutions' X-Ray Buyer's Guide is designed specifically for medical professionals. Our goal is to assist with the learning process and research needed that lies before you.
Our guide answers three big questions everyone should consider prior to buying any x-ray system:
Which x-ray system is best for me?
How do I know I'm getting a good system?
How much will this cost?
This guide covers the basics for picking the best system for you and your practice and setting budget expectations for your project.
Whether you are ready to buy, rent or have more questions, we're here to help you along the way. Contact our team of experts to get answers to your medical imaging equipment questions today.